Have you ever fallen in love so deeply that you overlook the bad, and highlight only the good? And then you get home and realize that the fit/shape/cut/color is all wrong? We've all fallen in love with a pair of jeans, that by all intents and purposes is perfect, except for one little setback. But one tiny problem can't stand in the way  of true love, right? Right. With these simple DIY fixes, all of your jean dilemmas are a thing of the past. AND you won't have to spend a dime on therapy afterwards, retail therapy that is.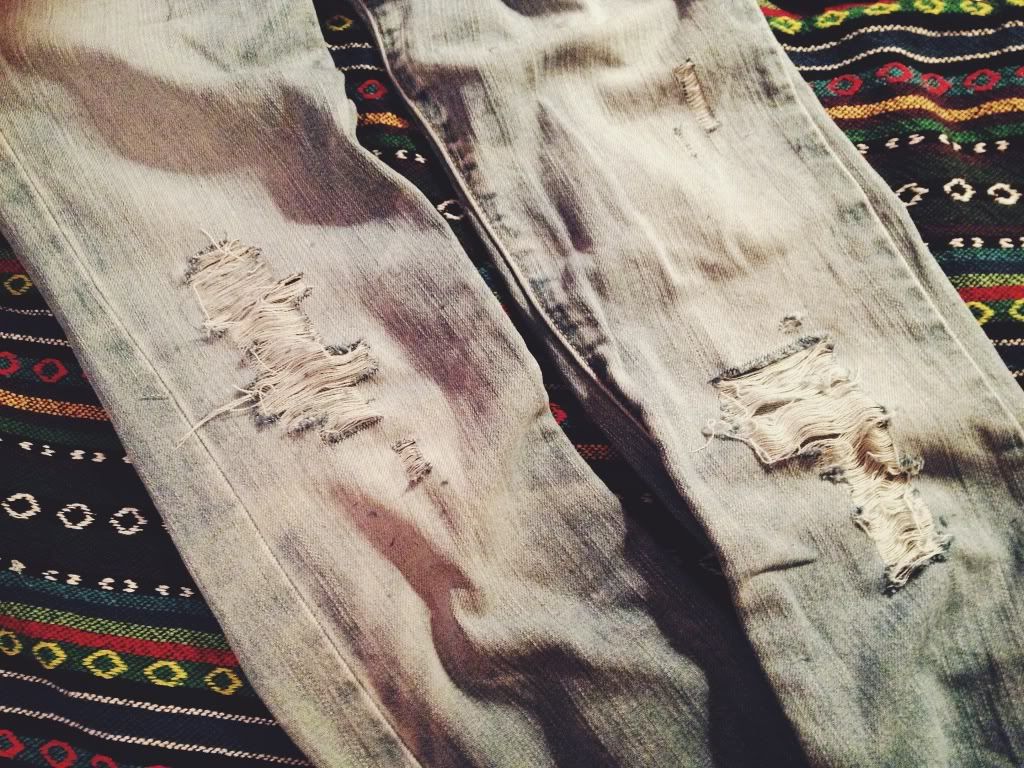 Learn how to make your jeans a little more rough around the edges with this denim distressing DIY!
Does your favorite denim need darning? If your go-to pair needs a helping mend, use this DIY to make them almost brand new!
If your pair is picking up dust as you walk, use this DIY to hem those jeans like a pro!
If your jeans fit everywhere but your waist, it may be time to take them in at a side seam.
Are your jeans making you feel blue? Dye them with this DIY, and your friends will be green with envy!