We've been dying to use our rhinestones to make an embellished sweater, but it looks like Candy of Taylor and Demolish has beaten us to it! With some sew-on rhinestones from our store, Candy created this super chic embellished sweater. Follow along below to learn how to make it yourself, and stop by Taylor and Demolish to see more!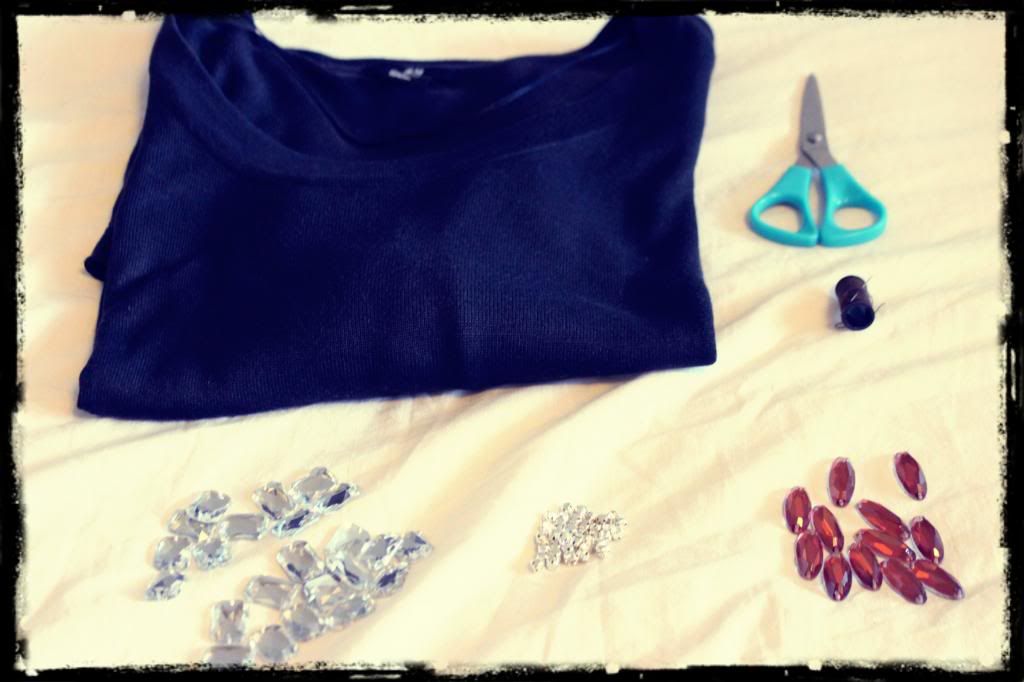 Supplies:
Sweater
Sew-on Rhinestones
Needle & Thread (same color of sweater)
Scissors
Iron (not shown, optional)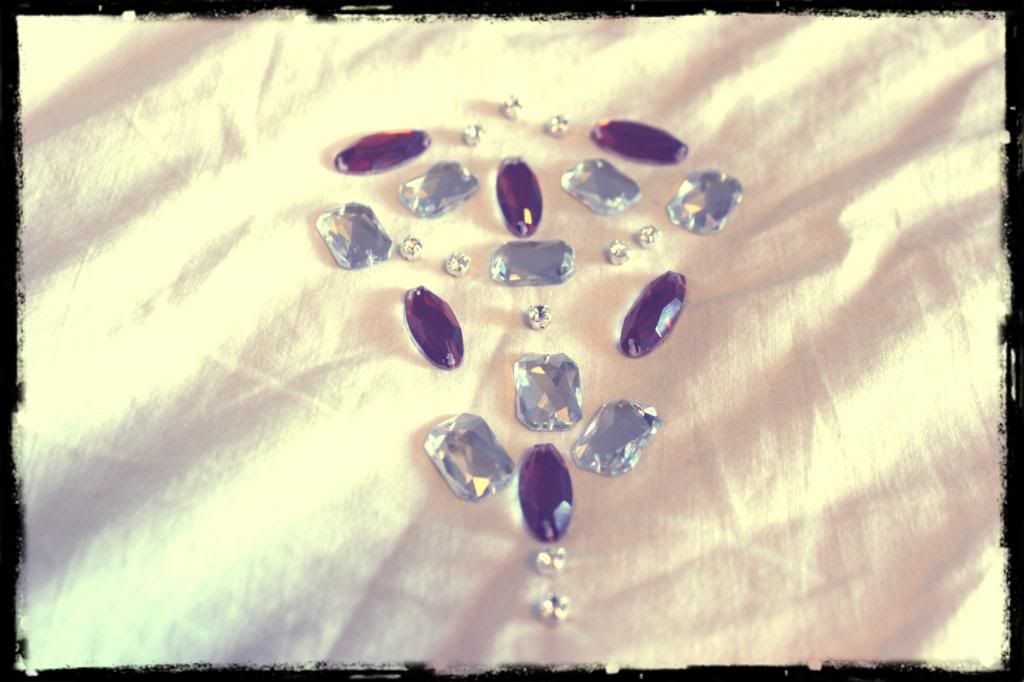 1.  Lay out the pattern you want to sew your rhinestones onto your sweater with for both sleeves.
2.  You may want to iron a crease down the center of your sleeve so that you can easily find the center as you sew.  Then lay your sweater sleeve down flat.
3.  From the shoulder lining, begin sewing on your rhinestones.
4.  Repeat steps 2-3 for the other sleeve.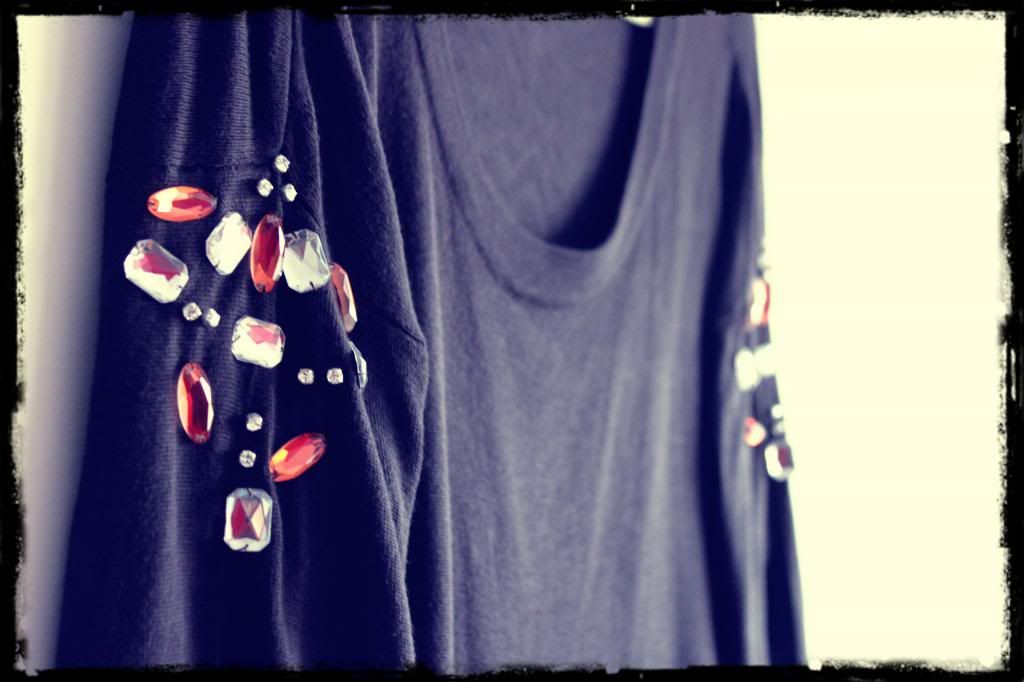 5.  Et voila!